We are where you are!
What's on?
Weekdays, 4 a.m.-9 a.m.; Sundays, 7 p.m.-midnight
Weekdays, 9 a.m.-1 p.m.
Weekdays, 1 p.m.-5 p.m.
Daily, 5 p.m.-6 p.m.
Saturdays, 6 p.m.-11 p.m.
Sunday mornings, midnight-2 a.m.
Sundays, 2 a.m.
Sundays, 6 a.m.-9 a.m.
Sundays, 9 a.m.-noon
Sundays, 2 p.m.-5 p.m.
The Wolfman lives!
Wolfman Jack is the most famous radio personality of all time.
Immortalized in the movie "American Graffiti", he also hosted the long-running NBC music series "The Midnight Special". Millions of people listened to him every night for howling sounds and great music.
When the Wolfman went to Rock & Roll Heaven in 1995, the tapes of all his shows had been locked in a vault and hidden away, and fans around the world searched for years to find them. At last, the cache was discovered by Dr. D. Wedge in the jungles of Mexico, in a cave guarded by 15 white wolves. The solid gold vault was retrieved under the cover of a moonless night, and the tapes inside were digitally remastered, then transported to Sylacauga under heavy guard for review by Yea!106.5's audio engineers.
Now, Wolfman Jack is back on the air on Yea!106.5 and WYEA!1290 for five howl-packed hours every Saturday night starting at 6:00 p.m. -- great music, hilarious comedy bits, funny phone calls, crazy characters, and celebrity interviews. Listen on FM, AM, WYEA.net, or via our smartphone and tablet apps.
Say Yea! Boogie with your baby and the Wolfman, and bring your Saturdays back to life!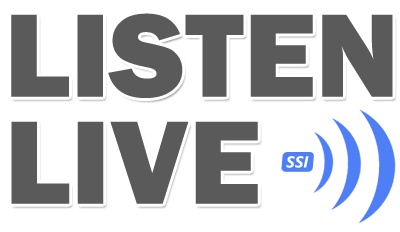 What's playing now?

Hover your mouse over the album art above to scroll through the last 20 songs.

Current Weather
Sylacauga Area
Last Updated on Jan 24 2017, 4:55 am CST
Weather by NOAA
Current Conditions: Overcast
Temp: 49°F
Wind: NW at 4mph
Humidity: 84%
Windchill: 47°F
Take Yea! with you!
Wherever you go, wherever you are, we're there, too! In addition to our live stream for PCs and laptops here via WYEA.net, our great smartphone and tablet apps are available for Apple and Android devices.
Click here
to download the free iPhone, iPad, and iPod app from Apple's App Store.
Click here
to get our app for Android phones and tablets from Google Play.
Say Yea! Play Yea!