Veteran of the Month
The Yea!106.5 and WYEA!1290 Veteran of the Month for August 2015 is Braxton Bragg Leonard. Mr. Leonard served in the U.S. Army from 1963-1965 as a Communications Center Specialist, and was stationed in Vietnam. Military veterans deserve our deepest respect, recognition, and admiration for the decision they made to serve, defend, and protect our country, and the opportunity to share some of their stories is an honor. Our Veteran of the Month program is sponsored by Radney-Smith Funeral Home with the assistance of American Legion Post 45 in Sylacauga.. Our feature programs are available for playback by
clicking here
.
College Scholarship Program
Annually, Yea!106.5 and WYEA!1290 offer scholarships to help area high school seniors with upcoming college expenses. This year, cash awards were made to graduating students at Sylacauga High School, B.B. Comer Memorial High School, Childersburg High School, and Fayetteville High School. Although the intent is to recognize academic achievement, a broader purpose is to reward integrity, leadership, initiative, entrepreneurial spirit, communication skills, and community involvement. For a list of current and prior year winners,
click here
.
Did you hear about Cheaha Regional Mental Health Center's underage drinking program on Yea!106.5? If so,
click here
for more information.
We've got Games!
Again for the 2015-2016 season, Yea!106.5 and WYEA!1290 will cover football, basketball, and baseball for four area high schools in a Game of the Week format. Football starts in late August, presented by Donahoo Physical Therapy, Glynn Smith-Toyota of Sylacauga, Heritage South Credit Union, and Sylacauga's Walmart, with additional support from Allen Oil Co., Area Real Estate. Childersburg NAPA, State Farm Insurance agents Albia Steers in Sylacauga and Ron Carroll in Childersburg, the Sylacauga Chamber of Commerce, Vansandt Hardware & Supply, Town & Country Cleaners, Wolves Den, Crowe's Chicken, and Natch's Barbeque & Grill. Check the master schedule by
clicking here
. On-air, on WYEA.net, and on our smartphone and tablet apps, let us take you to the games!
Business of the Month
Congratulations to Farmlinks, the Yea!106.5, WYEA!1290, and Sylacauga Chamber of Commerce Business of the Month for August. Listen to any of our Business of the Month interview features by
clicking here
.
Our Softball Team is #1 — Again!
Congratulation to the Yea!106.5-sponsored "Young Guns" softball team, Sylacauga's 2015 Men's League champions for the second year in a row!
Join Connie on Sundays!
Sunday mornings at 6:00, join Connie Sellecca for three hours of Intelligence for Your Health and our usual great music!
A Golden Globe nominated actress and businesswoman, Connie gained worldwide fame as the star of hit television series
Hotel
,
Greatest American Hero
and
P.S. ILuv You
. She's produced and starred in dozens of network and Lifetime TV movies, was spokesperson for Mother's Against Drunk Driving for 12 years, and developed the Sellecca-Tesh Foundation for the Forgotten Generation which places music and music-therapy in nursing homes.
For 22 years, Connie has been married to musician and radio host John Tesh.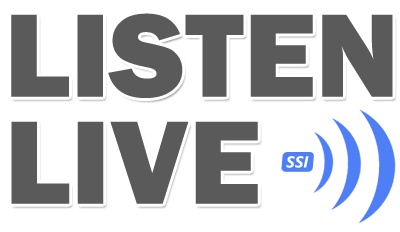 What's playing now?

Hover your mouse over the album art above to scroll through the last 20 songs.

Current Weather
Sylacauga
Last Updated on Sep 3 2015, 7:55 pm CDT
Weather by NOAA
Current Conditions: Partly Cloudy
Temp: 81°F
Wind: West at 4mph
Humidity: 75%
Heat Index: 86°F
Looking for a rewarding new career?
We have openings now!
Click here
for a link to available opportunities.
Take Yea! with you!
Wherever you go, wherever you are, we're there, too! In addition to our live stream for PCs and laptops here via WYEA.net, our great smartphone and tablet apps are available for Apple and Android devices.
Click here
to download the free iPhone, iPad, and iPod app from Apple's App Store.
Click here
to get our app for Android phones and tablets from Google Play.
Say Yea! Play Yea!