College Scholarship Program
Again this year, Yea!106.5 and WYEA!1290 awarded $500 cash scholarships to help area high school seniors with upcoming college expenses.
The winners:
Sylacauga High School: Sarah Diane Donahoo. She plans to attend Holmes Community College and pursue a career as a veterinarian.
B.B. Comer Memorial High School: Presley McKenna Bryant. She plans to attend the University of Alabama and major in accounting.
Childersburg High School: Jayla Ishanee Morris. She plans to attend Troy University and major in criminal justice/forensic science.
Fayetteville High School: Autumn Finn. She plans to attend Huntingdon College where she will major in biochemistry/veterinary medicine.
We are pleased to have been able to provide financial assistance to these fine high school seniors. Over the last four years, we have awarded almost $10,000 in cash to area graduating seniors.
Although our intent is to recognize academic achievement, a broader purpose is to reward integrity, leadership, initiative, entrepreneurial spirit, communication skills, and community involvement.
For a complete list of current and prior winners, click here.
We are where you are!
What's on?
Weekdays, 4 a.m.-9 a.m.; Sundays, 7 p.m.-midnight
Weekdays, 9 a.m.-1 p.m.
Weekdays, 1 p.m.-5 p.m.
Daily, 5 p.m.-6 p.m.
Saturdays, 6 p.m.-11 p.m.
Sunday mornings, midnight-2 a.m.
Sundays, 2 a.m.
Sundays, 6 a.m.-9 a.m.
Sundays, 9 a.m.-noon
Sundays, 2 p.m.-5 p.m.
Veteran of the Month
Our Veteran of the Month for July is Sylacauga native Christopher Blake Atkins. Mr. Atkins joined the United States Marines in 2002 as a military policeman. He served on the security team for Marine One during President George W. Bush's administration and travelled around the world to secure areas before the President's arrival. He left the Marines as a Sergeant in 2010 and is now an officer in the Calera Police Department. Military veterans deserve our deepest respect, recognition, and admiration for the decision they made to serve, defend, and protect our country, and the opportunity to share some of their stories is an honor. Our Veteran of the Month program is sponsored by Radney-Smith Funeral Home with the assistance of American Legion Post 45 in Sylacauga. Our feature programs are available for playback by
clicking here
.
Business of the Month
Congratulations to Heritage South Credit Union, the Yea!106.5, WYEA!1290, and Sylacauga Chamber of Commerce Business of the Month for July! Replay any of our Business of the Month interview features by
clicking here
.
Check Out Our Sister Stations!
We (and Marble City Pharmacy) won an ABBY!

Congrats to our production team and Marble City Pharmacy for creating an award-winning ad -- building on the pharmacy's 'Pharmacy of the Year' honor for 2015. Our 2016 ABBY Award for broadcast excellence, presented on March 19, recognized our ad campaign featuring Marble City Pharmacy's staff as the best in class in Alabama.
Looking for a rewarding new career?
We have openings now!
Click here
for a link to available opportunities.
Upcoming Local Elections
On August 23, most cities and towns in Alabama with a mayor-council form of government will hold municipal elections. Although many prospective candidates have announced their intentions to run for office, the qualification window is from July 5 through July 19 at 5:00 p.m.
To better inform citizens and encourage healthy public discussion, WYEA will be making a limited amount of advertising available at no charge to legally-qualified mayoral and city council candidates for positions in our primary local service area. On an equal opportunity basis, each candidate may request and will be given two 30-second announcements per day, up to 100 ads in total, to air from as early as the date of their qualification through election day.
We view this as an important public service, and there will be no charge for these announcements or related production. For more effective reach, candidates may, of course, purchase additional advertising at any time, but there is no obligation to do so. Our required Political Advertising Disclosure Statement is on file and available for candidate review.
For further information, qualified candidates for municipal offices in Sylacauga, Childersburg, and Oak Grove may email Mack Howell at MHowell@wyea.net.
The Wolfman lives!
Wolfman Jack is the most famous radio personality of all time.
Immortalized in the movie "American Graffiti", he also hosted the long-running NBC music series "The Midnight Special". Millions of people listened to him every night for howling sounds and great music.
When the Wolfman went to Rock & Roll Heaven in 1995, the tapes of all his shows had been locked in a vault and hidden away, and fans around the world searched for years to find them. At last, the cache was discovered by Dr. D. Wedge in the jungles of Mexico, in a cave guarded by 15 white wolves. The solid gold vault was retrieved under the cover of a moonless night, and the tapes inside were digitally remastered, then transported to Sylacauga under heavy guard for review by Yea!106.5's audio engineers.
Now, Wolfman Jack is back on the air on Yea!106.5 and WYEA!1290 for five howl-packed hours every Saturday night starting at 6:00 p.m. -- great music, hilarious comedy bits, funny phone calls, crazy characters, and celebrity interviews. Listen on FM, AM, WYEA.net, or via our smartphone and tablet apps.
Say Yea! Boogie with your baby and the Wolfman, and bring your Saturdays back to life!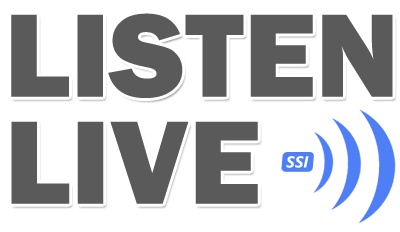 What's playing now?

Hover your mouse over the album art above to scroll through the last 20 songs.

Take Yea! with you!
Wherever you go, wherever you are, we're there, too! In addition to our live stream for PCs and laptops here via WYEA.net, our great smartphone and tablet apps are available for Apple and Android devices.
Click here
to download the free iPhone, iPad, and iPod app from Apple's App Store.
Click here
to get our app for Android phones and tablets from Google Play.
Say Yea! Play Yea!
Current Weather
Sylacauga Area
Last Updated on Jul 25 2016, 11:55 am CDT
Weather by NOAA
Current Conditions: Fair
Temp: 93°F
Wind: SE at 5mph
Humidity: 61%
Heat Index: 108°F